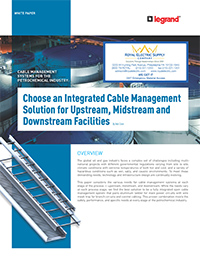 Cablofil has posted an excellent whitepaper to provide some great information on how best to choose an Integrated Cable Management Solution for Upstream, Midstream and Downstream Facilities.
Download The Whitepaper Here

Want some more information on this product? Click the button below and one of our dedicated Electrical Advisors will get back to you promptly with the specs you need.