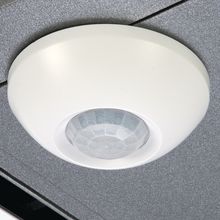 LumaWatt Pro with Enlighted is an integrated system of luminaires, digital sensors, and application-based software for any size project.
The strengths of LumaWatt Proare based on the independent, secure operation of individual sensors in every lighting fixture, combined with wireless commucation to the powerfull Energy Manager. The system aggregates input from the project to provide visibility to entire aspects of environmental data, assembling the input into easy-to-read dashboards of analytic detail. The dashboards enable you to take additional action with the system to improve energy savings, master the use of the space, interact with heating, ventilation, and air-conditioning (HVAC) systems, and report on system modes to reduce maintenance. The LumaWatt Pro system enables commercial building owners to drive down energy costs, improve occupant comfort and health, and establish a unified solution for energy management and building automation.
Features
Easy, wireless installation with secure set up
Dense, data-rich sensing within the footprint of the luminaire
Multi-technology, embedded control of occupancy and daylighting
Independent, fault-proof, resilient network of connected lighting
Powerful, familiar dashboards of information tailored for easy use
Aids in compliance with green building regulations and guidelines
Provides the core infrastructure for the Enterprise Internet of Things
Beyond Lighting: Space utilization, HVAC integration & location-based
Compliance with 802.15.4 wireless protocol4
Download More Information Here

Want some more information on this product? Click the button below and one of our dedicated Electrical Advisors will get back to you promptly with the specs you need.