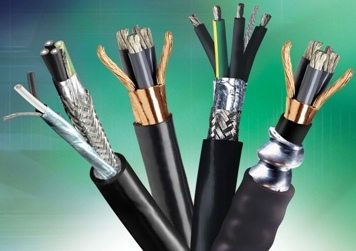 Tough challenges call for innovative solutions, and General Cable is your worldwide source for new products and a wide range of industry-leading industrial cables. We provide a complete line of cables for Variable Frequency Drives (VFD) in both unarmored and armored designs as well as in many power ratings.
With CVTC® VFD (XLPE/PVC) Type TC-ER unarmored and CCW® VFD (Continuously Corrugated Welded) Type MC-HL armored product lines, General Cable offers high-quality VFD cable solutions for factory automation, traditional power generation, refining and petrochemical, marine, specialty chemical and wastewater treatment applications. Many of General Cable's designs incorporate symmetrical grounding, minimizing ground voltages and induced ground currents, which can lead to motor-bearing fluting and premature motor failure. These cables undergo stringent testing to ensure reliable power from the AC drive systems to AC motors. With our processing capabilities and know-how as one of the industry's leading suppliers, our VFD industrial-grade designs efficiently handle voltage spikes, common with fast-switching PWM signals, and minimize both radiated and induced Electromagnetic Interference (EMI) through optimized ground and shielding system options.
Download More Information Here

Want some more information on this product? Click the button below and one of our dedicated Electrical Advisors will get back to you promptly with the specs you need.