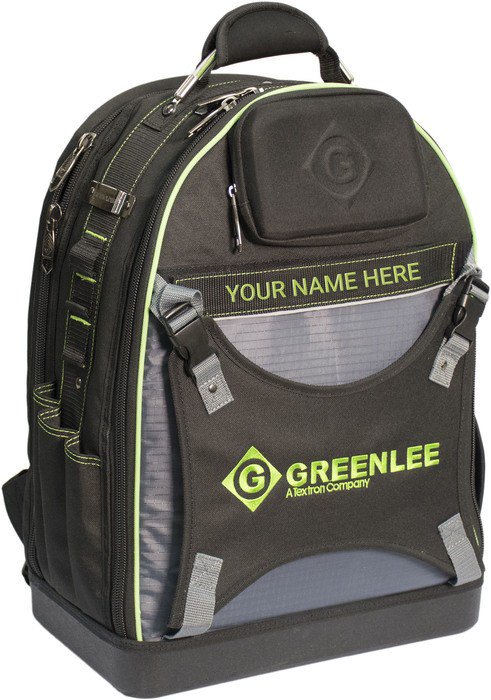 Move Faster with Lighter, Ergonomic bags that help you organize for efficiency.
Features and Benefits
Personalized Name Plate: Customize your bag with a personalized embroidered name plate
Poly & Nylon Ripstop Construction: Makes for a durable, long lasting, and lightweight bag
Impact Resistant Waterproof Plastic Bottom: Keeps tools and bag protected from the elements
Green Interior: High tool visibility
High Visibility Reflective Piping: Helps locate your tool bag in dark work spaces
30 Universal Double Stitched Pockets: Heavy duty pockets for ultimate tool storage & organization
2 Separate Zippered Compartments: For Easier tool organization – second zippered compartment allows for easy storage of power drill, batteries, chargers, & etc.
Large Supported Front Pocket: Conveniently carries fish tape or hard hat
Thermoformed Molded Safety Pocket: Keep safety glasses and other small valuables safe in the work environment
Formed Steel Hanging Hook: Hang your bag for easy access
S-Strap Shoulder Strap: Ergonomically designed fit to distribute weight evenly
Padded Lumbar Support: Reduces back strain when carrying a loaded backpack
Download More Information Here

Want some more information on this product? Click the button below and one of our dedicated Electrical Advisors will get back to you promptly with the specs you need.