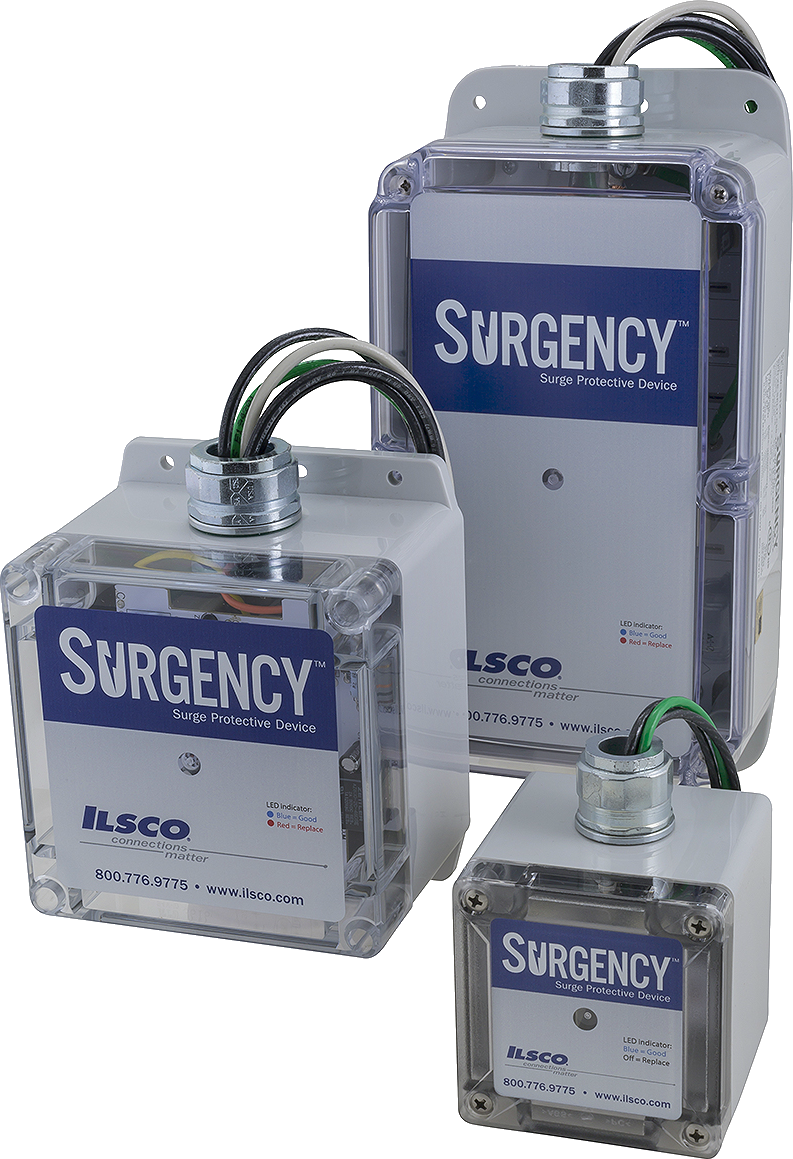 Surgency™ surge protective devices (SPD) for commercial, industrial, and residential applications positions ILSCO to provide more complete solutions to our customers' electrical needs.
Although lightning is a commonly known threat to electrical equipment, over 80% of all surges are actually caused by internal and power-delivery sources. Surgency protects your equipment by capturing the surges before they cause damage, rendering surges harmless by absorbing and redirecting the surges to ground.
Surgency is compact, versatile, economical, and competitively priced. Key product highlights include:
NEMA 1, 2, 3, 3R, 3X, 4 and 4X enclosure rating
Tested and Certified to ANSI/UL 1449 (4th Edition); CSA 22.2 No. 269
Up to seven modes of protection
200 kA Short Circuit Current Rating (SCCR)
Surge current protection up to 100 kA
Available in common voltage configurations
With 100 catalog numbers available and a multitude of options we are your One-Stop Shop for surge protective devices.
Download More Information Here