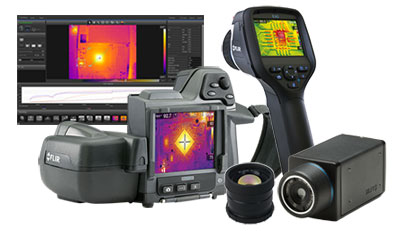 Your motor bearings could overheating and about to fail. You might be spending too much on heating and air conditioning because your building insulation too thin, windows are too old, and roof has leaky penetrations. You're plant may be in danger of a pending fire because wires inside a wall are greatly overheating and about to ignite.
What one tool, regardless of the industry or operation, can be used by every trade to safely efficiently evaluate and prevent these disasters?
The Infrared Thermography Camera.
This light weight, hand-held tool detects radiation in the infrared range of the electromagnetic spectrum (roughly 9,000–14,000 nanometers or 9–14 µm) and produces images of that radiation, making it possible to see one's environment with or without visible illumination. Pretty useful right?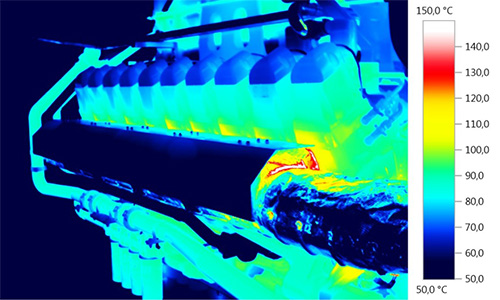 So how does it really work? The operator points the device at an object, such as a circuit breaker panel, and pulls the trigger. A laser light is then generated to pinpoint the target area where the temperature is to be read.
When the circuit breaker is then viewed through a thermal imaging camera, the varying degrees of warmth form visible images in the LCD view finder, which the camera couples with various other pieces of data to give you all the tools you need to analyze said breaker. At the same time, a built-in memory card records the image with all of the data superimposed directly onto it. Depending on the model of equipment, the still or video image can then be transmitted or downloaded onto spread sheets that are, again, recorded by the customer, creating a historical "story" of the each piece of equipment.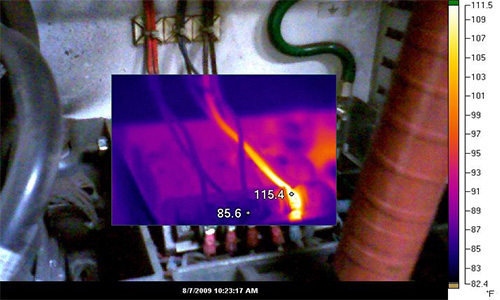 The Thermography Camera is an incredibly versatile tool that is used by all of the following facility management departments:
Electrical
Instrumentation
HVAC
Plumbing
Pipe Fitters
Steam Fitters
Flow, Valve, Boiler and Operating Engineers
Carpenter or Construction shops for roofing, windows, doors, insulation and any other building penetrations.
The biggest consumers of Thermography Cameras are industrial and commercial users and building inspectors. Thermography Consultants are also often hired by building or facility owners to conduct annual or semi-annual preventative maintenance or building code inspections to assure compliance, safety and efficiency within the facility, and they rely heavily upon this technology to perform their inspections to the highest standards.
So the next time you think there may be a vibration being recorded as heat on your centrifuge, or the next time you're wondering whether should you invest in pipe "pigging" to increase the flow of fluid through pipes, don't panic. Invest in the security of your facilities and personnel, invest in Infrared Thermography Cameras.