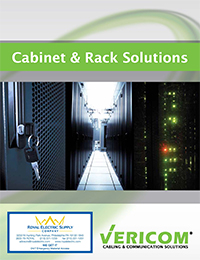 High-Quality Feature-Rich Cabinets offered at Competitive Prices.
Vericom Global Solutions is a global manufacturer of data, voice, video and security solutions, providing an unparalleled combination of value and performance to your business. Maximize your business potential with solutions for the telecommunications, audio/video, satellite and security industries.
Vericom specializes in providing quick solutions and quality products at competitive prices that help organize and secure your network equipment. Whether you need a relay rack, network cabinet, wall mount cabinet or accessory, Vericom has you covered.
Download More Information Here