Your Electrical Equipment Vendor should speed you on your path to success…
Not slow you down.
You are our reason for being here.
"At those nation-wide electrical supply houses, 'customer service' is anything but."

"Our plant will shut down without this item. Royal gets me out of jams."

"The other guys can't help me figure out how to replace this old piece of equipment."

"I am under pressure to reduce costs and inventory. I count on Royal to help me figure out a solution."

"Every other distributor tries to push me to their favorite manufacturer."

"When I call other supply houses, no one wants to help. They just want to sell."

"Our safety officer requires us to address compliance issues."

"I want to replace an old control panel but the other distributor was too busy to look at it."

"Other supply houses don't understand that I need to show my boss the best possible price."

"Other distributors don't seem to care about my urgency."

"At those nation-wide electrical distributors, the salespeople are always changing."

"I told the other distributor I needed it today. He said, 'Wow! That's like impossible, man.'"
Essentially Electric® Blog
A Slightly Different Outlook on Our World!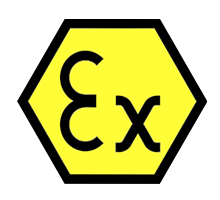 Explosion-Proof Explained: Explosion-Proof Vs. Intrinsically Safe
When doing research for our whitepaper on 'NEMA Ratings of Enclosures Explained', I kept on running into the terms 'Explosion-Proof', and 'Intrinsically Safe'. I thought I had the general idea of what these terms….
You have a job to do now and Royal has what you need now.
The Electricalist®
Innovations + Great Ideas from our Manufacturers!
With all the new developments in technology happening at such a rapid rate these days, we know how difficult it is to keep on top of it all.
That's why we've started 'The Electricalist®', a product driven online journal showcasing new offers, products, and lines from all the manufacturers you know and trust, from Royal Electric Supply Company.
You will find the finest manufacturers in the Electrical Industry available from Royal Electric.